It's all about your dog!
We proudly service south Central Kansas, northern Oklahoma and the surrounding area. Lance Flowers has lived in the Wichita area his entire life and can't imagine living anywhere else.
We chose DogWatch because DogWatch had a superior product offering the FM Safelink design, 2 year battery life vs. the 3 to 4 month battery life of the competitors, and a user friendly transmitter. They also offer a variety of pet containment systems and training products, so if one doesn't fit your life or pet we can always find another way.
In addition to being DogWatch dealers, we support our local Humane Society. We hope to have the opportunity to help keep your pet safe.
Service Area
We provide services to customers in the NW Arkansas area, including the towns and cities of The greater North West Arkasas areas including but not limited to: Bentonville, Rogers, Springdale, Fayetteville, Bella Vista , AR and the surrounding area.
Get a Free In-Yard Estimate!
Our representatives will meet you at your home for a free in-yard estimate. We will help assess your needs and customize a solution that suits both you and your pet. Call today or schedule an appointment to get things started!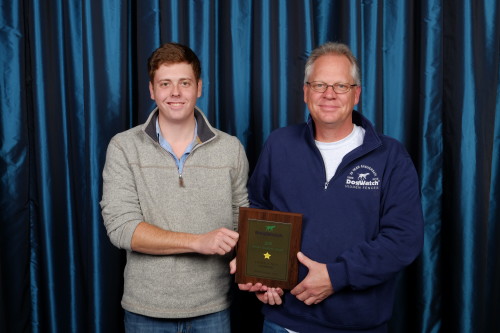 Why Choose Arkansas Hidden Fence?
1. Our number one concern is the safety and well-being of your pet. We provide the support you need to ensure successful training and happy containment.
2. We provide a proven PetFriendly™ training program. We train your dog (or cat) to recognize the boundary flags and the audible warning signal (or vibration) before introducing the correction.
3. We are experienced professionals committed to providing excellent customer service and support. We strive to service every customer promptly and courteously.
We want to hear about your experience! Write us a review on Google+
Simply the best. No getting around it.™
Another reason to choose Arkansas Hidden Fence is that we are an authorized DogWatch dealership. The DogWatch Hidden Fence is the most technologically advanced and the easiest to use, and it is backed up by a no-hassle Lifetime Warranty from a company with more than 25 years of keeping pets happy and safe.

What makes us Simply The Best?
---
Customer Testimonial
We have used our DogWatch system for almost six years and in two different yards. Our dog is a Jack Russell terrier who gets very distracted while in the yard; he likes to run and chase! The DogWatch system is the perfect fence for Ranger because with the traditional fence, he would dig under it or try to jump over it in order to get to his target. It actually only took us three weeks to train him to stay in the yard. Being able to have him with us in the front yard has been an added bonus. We can keep our dog safe in an inexpensive manner with the DogWatch system!


Lisa