Off the counter. Out of the trash...
No more baby gates and closed doors
Keep your pet away from the trash, off your countertops, away from the new sofa and from running out the front door. Our versatile Indoor Boundaries are effective for entire rooms, very small areas, entryways, furniture, stairs... or wherever you need them. You can choose the areas that are "off-limits" because sometimes pets need boundaries indoors, too.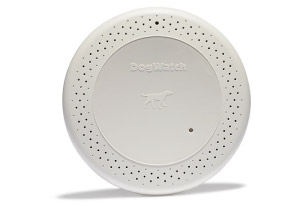 IB100
A wireless battery operated boundary that you can use anywhere to create a pet-free zone. The IB-100 has a rechargeable battery and will protect an area up to 8 feet in diameter (4 feet from the center). This is a perfect choice to protect a small area if you need a portable boundary that can be used without plugging it in.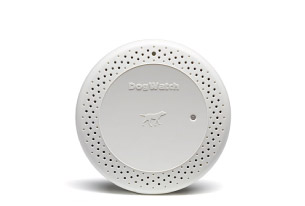 IB200
Our most flexible solution to keep your pet safe inside. This indoor pet fence can be used either with or without a boundary wire. You can install the IB-200 with a wire to protect a large defined indoor area or you can use it without a wire for greater flexibility to protect smaller areas up to 10 feet in diameter (5 feet from center).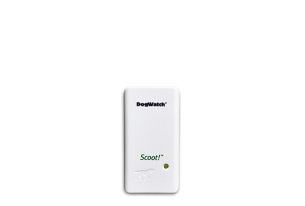 Scoot!
An extra small transmitter that is used with a boundary wire that can be discreetly hidden under the lip of a kitchen island, around the edge of a window, the litter box, a specific piece of furniture and in many other small areas. This indoor pet fence works quietly, effectively and hidden from view making it virtually invisible.
Customized Containment Solutions
We tailor our system to your needs. Our indoor fences can be customized to keep your pet inside the areas you want them, and away from areas you don't, such as furniture, dining rooms, kitchen counters, trash cans or any other "off limits" areas. Click below for sample configurations.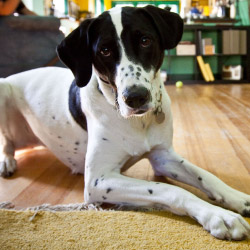 Custom designed with your pet in mind.
Arkansas Hidden Fence proudly serves the Benton County on Beaver Lake area. Our trained experts are prepared to work with you to create a custom tailored solution for your pet. If you have any questions, please contact us or Read Our FAQs.
Contact Us
Customer Testimonial
We can now keep the dog out of the cat box and from eating the cat's food and keep the cat off of the kitchen counters and at an appropriate distance from the kitchen table. It was easy to set up and our pets adapted nicely. It's a perfect solution, thank you!
JB